– Carers Hubs: virtual walk around the walls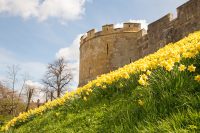 Join us at our friendly, free Carers Hubs taking place regularly, where we catch up and try something new each month. The person you care for is welcome to come too.
Come along to our Virtual Walk Around the Walls, an online archaeology and history talk with the experts from Past Search.
When: Tuesday 15 June at 7pm.
Booking: Please contact us to book a place on enquiries@yorkcarerscentre.co.uk or 01904 715 490.
Map Unavailable